"I might have epilepsy, but it's not gonna have me!"
Despite having epilepsy, Trish Vallely, 52, is an extremely active volunteer in Denver's nonprofit community, devoting much of her time to a variety of organizations, including the Cherry Creek Arts Festival, the Epilepsy Foundation of Colorado, the All About Kids Expo, the Colfax Marathon, the Italian Festival in Belmar, and the the Art Student League of Denver's Summer Arts Market.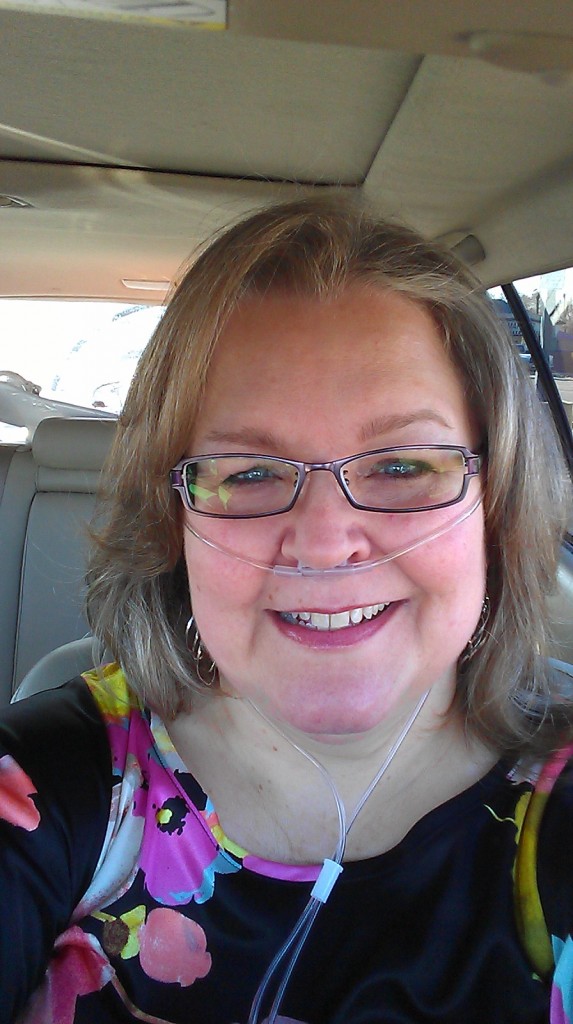 Trish Vallely says that community involvement and 
volunteering have
really helped her to overcome the 
challenges of epilepsy.
Adversity
Trish moved to Colorado 11 years ago, after being diagnosed with epilepsy.  At that time she was having as many ashaving as many as ten seizures daily. She has faced some hardships as a single mother on disability, but has found support in the nonprofit community, in online communities. Her greatest supporter has been her daughter/caretaker Shelly Loomer, who lives with her in Parker, CO.
When first diagnosed with epilepsy, Trish went through a period of depression. Her family thought she was pretending to have seizures – and they still do. This caused a huge amount of stress for Trish. Incidentally, stress is a primary trigger for her seizures and that is why she made the decision to distance herself from much of her family.
At the beginning of her diagnosis, Trish's friends didn't understand her condition and began to avoid her.  "People don't like to ask questions, and that makes it hard to educate them."
It has been difficult for Trish to find work. She was on disability as a result of the seizures, first finding a part-time job and then moving into full-time position.  Strangely, it became a lot more challenging for Trish to make ends meet after she gained full-time work. That is because she lost her disability pay.  Trish quickly set out to find a second job to make up for the defecit.  She liked getting out and working the added hours, but quickly found herself overwhelmed by the physical stress of her jobs and once again before she knew it, her seizures were becoming more frequent.   Trish had a hard time making it in to work for all of her scheduled shifts. This led to write ups at work for attendance issues.
Support
Trish has found volunteering to be a great outlet for her stress. She gives as much time as possible, working for organizations she believes in.
Trish says getting involved and staying active helps when she feels depression coming on. Volunteering is a way for Trish to do something fun and productive, and the friends that she has met through volunteering have provided her with a lot of support. "I would be lost without volunteering."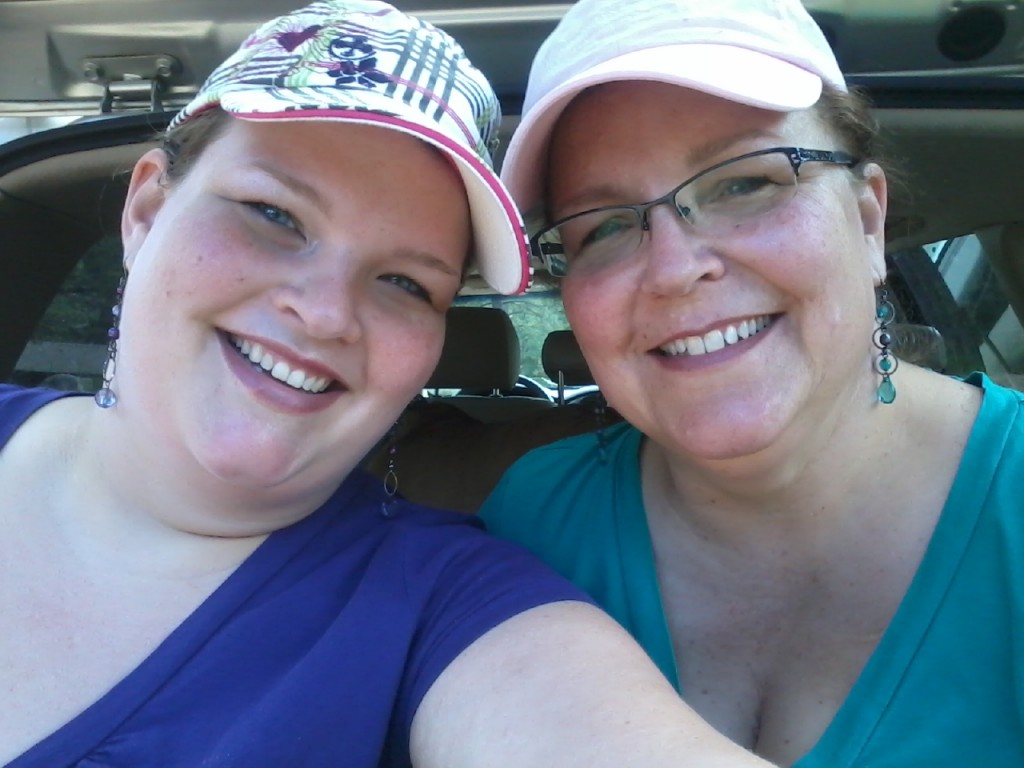 Trish's daughter Shelly is her caretaker and greatest supporter!!  
The pair lives in Parker, CO.
Online communities have also helped Trish to overcome challenges. She belongs to an epilepsy group as well as a pulmonary hypertension group. Trish was recently diagnosed with Cardiomyopathy, which has similar symptoms to Pulmonary Hypertension.  Both communities provide information and resources that allow her to communicate with people who have similar experiences.
Doctors and Treatment
Trish primarily has absence (petit mal) seizures. She has also had one tonic clonic (grand mal) seizure. Stress and a lack of sleep trigger her seizures. The seizures generally last between a few seconds and a couple of minutes and leave Trish feeling confused and disoriented. Daily life became difficult when she was experiencing 10 seizures a day. "I would meet someone in the morning and not know who they were by the afternoon."
Trish was prescribed a few medications when she was first diagnosed, but experienced many side effects. Shortly before moving to Colorado, Trish had a Vagus Nerve Stimulator (VNS) implanted in Bismarck, North Dakota.  The device needed maintenance, so she sought help at Swedish Medical Center, where she works with Dr. Kirsten Bracht through the Specialty Neurology Department.  (Note from Seize The World: Swedish Medical Center is also home to the Colorado Neurological Institute, a tremendous resource for people with epilepsy).  The device runs up her neck and into her brain, where it stimulates nerves every five to seven minutes for seven seconds. Trish usually keeps a magnet with her – either on her belt, or in her pocket.  The magnet allows her to activate the VNS voluntarily if necessary, though it generally operates on its own to keep things under control.  If she has a seizure, or even if she is feeling stressed or just not feeling right, she swipes the magnet across the VNS in her chest and it stimulates her nerves within a few seconds. The idea is to "trick" her brain into having a seizure, so she doesn't actually have one. Her neurologist, Dr. Kirsten Bracht, monitors the VNS closely.  Trish is happy to report that her absence seizures have stopped almost entirely, a huge improvement from before. She also takes 300 mg of Lamictal each day, which seems to help too.
Tips and Tricks
Trish has a lot of great advice for people who face similar challenges. "Get involved in your community. Don't stay home. It can be depressing. Don't throw yourself a pity party. Get out, even if it's just to take a stroll. Look to your friends for support. Your true friends will stick by you. If you're not getting the care you need from one doctor, get another opinion. Be sure to form a good relationship with doctors. Educate your friends about VNS and on what to do if you have a seizure. Remind them every once in a while, so they don't freak out. Do something nice for your caregiver. Look at what people have to offer from the heart. Stay positive. Don't take yourself too seriously!"
She says that living with epilepsy has been made a bit easier by learning to pace herself. She has learned to recognize when she's feeling weird and to take a step back. "It's okay to let people know you're not feeling right." Trish says that she'll have a streak of high energy levels and will be extremely productive for a few days in a row, and then will have to sleep for an entire day to catch up afterward.
"Someone once asked me, 'If you could do anything at all, what would you do?' I answered, 'I would volunteer!'"
Beth Jackson
Beth is a regular Seize The World volunteer, and is excited to write her first Share Your Story feature about Trish Vallely. Beth has volunteered with Trish on a couple of occasions, and first met Trish while stuffing envelopes for the Epilepsy Foundation of Colorado. They met most-recently for their Share Your Story interview on March 15, 2012. Beth is excited to stay in touch with Trish and to see what other volunteer events and opportunities might come along!